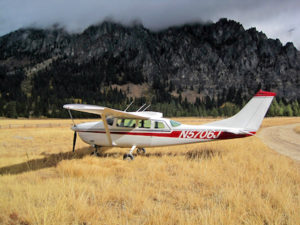 "Disgraceful."
The female passenger, strapped securely in her seat in the Cessna 206 high above Tanzania's plains, continued her vent.
"Missionary groups should just stay away. Stop meddling. Stop interfering with beautiful, ancient traditions of cultures not their own.  They have no right."
My missionary pilot friend, Denny, had been recounting to me in his distinct French accent a short conversation. One he had witnessed while ferrying a businesswoman to an East Africa destination.  Mission aviation groups sometimes assist non-religious personnel in their travels. Denny's passenger spoke a German accent. She was on a roll.
"Why do they feel they must meddle? Why not leave the tribal groups alone, to their own rich customs? The arrogance of it! Pedaling their Christian message where it is not needed. . ."
In one of the Cessna's rear seats, just back of the complainant, sat an African pastor, a mentor to fellow Maasai evangelists of a local denomination.  Daniel listened to the woman. Silent. Attentive. When he sensed her comments were done, he spoke.
"Mm, I am sorry, madam, may I offer a question?"
She tilted her head his direction.
Daniel's respectful tone continued. "Please help me with this. I have been hearing your complaint. My thought is to do with my people here in East Africa.
"When missionaries came they found us with many problems. We suffered diseases which shortened our lives. Our people had not known what brought some of the sicknesses or how to correct them.
"Also, our people of an earlier time lacked knowledge of other things. We could not read books. Our understanding stayed small.
"Then visitors began arriving, coming to us from Europe, from America. With them they brought things like medicines. They started clinics and began showing us about our sicknesses, their causes. Our condition began improving.
"These people seemed to care about us. Books came. Teachers brought literacy to my people. Schools were built. Our lives were changing more and more.
The aircraft continued her path through the skies. Daniel kept his voice strong, competing with the engine's steady hum.
"And, madam, we were a fearful people. We have always felt there is a spirit world – invisible among the people and our tribes, but real. And that this fear we had, came from dark kinds of forces. We feared death, especially. The visitors, these missionaries, brought to us another message. They showed us about God.
"My question is this one, please. Are you saying that those missionary people should not have left their places and come to us. With their medicines and their schools and the news to help us with our fear?"
Daniel had spoken in a voice steady, strong, reasoning. He and the pilot awaited the visitor's response.
An airstrip came into view.
The plane began its descent. In silence.
©2017 Jerry Lout    'Disciples of Flight' image. attribution.
Comments
comments