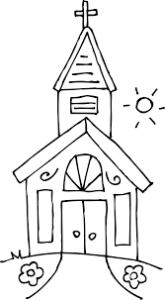 Southern culture calls for informal titles, the common church-goer each assigned their own. Brother and Sister. The titles carry in themselves a gentle ring of piety.
"Hi, Brother Jerry! Say, I've been wanting to talk with you, got a minute?"
David Worthy Mulford flashed his broad, tilted smile – the left side of his mouth elevated slightly above the other. The smile was rich, conveying the easy warmth he was known for around campus. I turned his way, returning the smile. I was ten years David's junior and part of the Lively Stone class. David, an upperclassman, served as president of The Illuminators. Titles once again – these varieties selected and owned by each class entering the freshman year.
"Hi. Sure". I unloaded my hefty hard-bound theology text and my equally dense Thompson Chain Bible to the sidewalk. A jumble of protruding scribbled notes flapped as a gust tried to wrench them from the large books.
David launched in, his voice sincere.
"Jerry, would you and Ann like to join Betty and me in pastoring a church the other side of town?" The question struck me. First as intriguing, eventually appealing. David, my fellow dyed-in-the-wool Pentecostal, read my quizzical gaze. it was then he dropped the 'B' word.
"Eastwood Baptist asked me to be their fill-in pastor, until they find a replacement for the one that left. The church was saddled with a bunch of debt through the sale by a former leader of fraudulent bonds. The congregation is hurting pretty bad financially. Although it's a sad situation for the folks there, it seems maybe the Lord's opened a door for us to encourage them. And to maybe gain experience for ourselves in preaching, teaching and in church work in general."
Leading worship for Eastwood Baptist came easier for me than teaching a New Testament book to adults twice my age. Paul's ancient letter to believers in a Mediterranean seaport had grown on me.
"Brothers and Sisters, let's open to Ephesians. Chapter one.
My gas station work fell to the wayside when a big newspaper hired me as a teletype setter operator. How about this – coming to work almost daily right across the street from the Alamo. If Davy Crocket and Jim Bowie could have seen the edifice to one day cast its shadow over their fortress. Shading my eyes I gazed upward.
The San Antonio Express towered a full eight stories. . . matching my hometown's all-time highest building. In child-hood I could have only imagined passing through the doors of such an imposing skyscraper. And even now I little dreamed I would witness here within this structure, one of the most monumental events of human history. A culmination of a U.S. president's audacious pledge.
©2017 Jerry Lout
Comments
comments