Did you hear the president's been shot?
 During several high school summers – when not bailing hay with him – I helped Dad as senior gopher in his small business. At City Plumbing my duties featured grunts, grime and unmentionable substances. Dodging spiders in under-house crawl-spaces I soaped fitting joints of gas lines. Bubbling up of liquid detergent applied by paintbrush around the galvanized joints revealed any leaks. I, otherwise, threaded galvanized pipe and maneuvered flat steel rods (snakes) along clogged-up restaurant sewer lines. My before-dinner hand scrubbing redefined the term, ferocity.
My Preston High years behind me, a construction firm hired both my father and me in late Summer. As plumber's apprentice I shadowed my journeyman dad, gaining experience in the trade. We were on a team renovating Okmulgee's Post Office building. I sniffed the bunker-like quarters. Blended smells of concrete, sawdust and dankness indicated our basement environment. Carpenters, electricians, plumbers, playing their roles in a tradesmen's symphony.
November 22, 1963
The basement elevator door opened to my dad and me. It was midday. We would surface to first floor and take to our charcoal-black lunch pails. The kind with contoured lids harboring a thermos drinks canister. Dad responded to the terse question about the president.
No, what about it?
I dusted my work cap. Dad waited for a punch line to the man's unsavory joke. It didn't come.
It's not a joke, Clyde.
That Friday our lunch pails lost their appeal as our transport hauled us upward. The elevator scene found permanent residence in a newly-fashioned file in my brain.
Years later the writings of a gifted Oxford professor captured my imagination. I would rate the Irishman – who died the same day as President Kennedy – among my favorite authors. C. S. Lewis.
I believe we all have a limp, perhaps more than one. What manner of crippling could so wreck a person's mind to make of him a murderer. Of America's thirty-fifth president?
I worked with dad throughout the post office project. Over time I knew. The plumbing trade isn't for me. I just wasn't suited for it. Dad's work was an honorable vocation. For me, the sensation of typewriter keys clicking under my fingertips felt more at home than the imprint of a pipe wrench on my palm.
Preston High had provided me time in the company of names like Royal and Underwood. I loved the forming of words. . . of thoughts transmitted to paper – loved the clicking beneath my fingertips.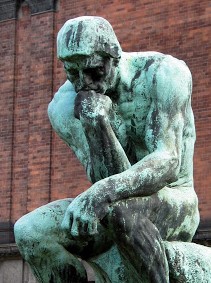 I wondered. What if words, sentences, communication could lead to something? Excitement stirred – if only mildly.
My simple musings proved momentous. Leading me to broader worlds. Toward adventure.
Even romance.
©2015 Jerry Lout
Comments
comments