(conclusion of three-part piece – the Matter of Sister Opaline)
We'll carry you. Like we did in the winter times, Mrs. Opaline. Please stay. Keep teaching here.              
Her students adored her, the auburn-haired teacher of Geometry, Shorthand and English.
At times during the winter, icy patches lined a critical high school passageway. It was a short outdoor walk linking classroom areas to the school restrooms. With unassuming gallantry senior boys of Opaline's class physically lifted and carried her to the Ladies Room door. Her crutches, they feared, didn't give enough stability to get her safely there and back.  Teenage Nobles-in-disguise – they couldn't  imagine letting her risk a fall.
But now it was time. Opaline accepted that she could no longer teach. Her failing health dictated it.
Traces of gray marked her temples and lines of aging graced her forehead. But it was a diagnosis of cancer that provoked the decision. Opaline loved to teach. She always had. We'll carry you up and down the stairs to your classes. Anywhere you need, if you'll stay, Mrs. Opaline.
We lame people – all of us – need carrying at times. A childhood friend recently called up a scene from my polio journey. She watched on a Sunday as my father carried me into our place of worship. He settled me onto a pillow, cushioning my bony frame.  And Opaline – when still a child – was carried to school and back on a gentle horse. Her siblings easily accompanied her on foot.
Facing her condition now, it was Opaline's faith that underscored an important truth. Mortality itself cripples. Not just accidents or illnesses and the like. She needed carrying in this life. And when such a time came, she would need carrying into the next. The thought didn't alarm but reassured her. The attractive squint in her eyes, the familiar movement at outer edges of her mouth, testified still to joy. Her Lord carried her now. He would carry her going forward. Regardless.
Opaline passed her church duties to others she had long mentored. She came less and less for the worship gatherings. At last she was moved to Tulsa's St. Francis Hospital.
I was living outside the country when we received news of Opaline's death.  The message from Oklahoma was simple, Sister Opaline is now home. I learned shortly afterward, however, that her home-going experience was far from ordinary.
My minister friend, Melvin, sat not far from the hospital bed. He observed Opaline's responses to what she seemed to witness of the other side before passing away. Melvin spoke of the wonder of her descriptions.
Nearing the end, Opaline rallied. Her eyes opened wide – then wider yet, as though waking up in another  setting. It seemed that she was.
Suddenly her face beamed a radiant Opaline-smile. She was in another place, taking in vivid sounds and scenes.
Oh! The colors, the beautiful colors. . . like none I've ever seen, like none I could imagine!  Oh!  And the flowers, such beautiful gardens. . . beautiful, so beautiful!
Her voice trailed. Her eyes closed. Moments later with revived energy and her freshly wakened smile, Opaline resumed the adventure. Now it was sounds capturing her attention.
What glorious music!  The singing and the music is so beautiful.  I can't imagine. How lovely and beautiful. Oh! Lovely, glorious!"  Again her voice faded. Her eyes closed.
Not long after there was quiet. She was gone.
I have thought a lot on our lives, Sister Opaline's and mine. The polio battle. Our similar and differing  journeys. I've wondered of prayer. Of God's will. Wondered about a curious mystery – of the miraculous. I am confident that in the experiences of each of us both, the miraculous was in play. Throughout. The supernatural of God entered our worlds and executed his purposes. Undeniably.
At the age of nine – aided by crutches to be soon laid aside – I limped from a hospital.  Amazingly I soon ran. Freely and in the strength of renewed limbs. All the evidence of the experience virtually shouted, Supernatural. The works of a wonderful, powerful God.
And the miracle of Sister Opaline.
Courage, stamina, her giving-switch ever at the ON position. They are marks not of a merely good person – tough, resilient, resolute. Years of rich, contagious smiles in the face of adversity, pain and surely some disappointment. Opaline's life itself radiated the supernatural. Messages of grace and of joy and love sounded out most clearly from the platform of her limpings.
I occasionally sit back and entertain a visual. While imaginative, to me the imagery seems realistic. And quite possible.
The scene is a court room.
A shabby personage identified as Mortality is presenting his argument. Its a case for fatalism. For futility, for death and decay.
It is the end of the line for her. No rescue,  Mortality declares.  No miracle. No hope. It is over for her, this Opaline mortal.
And Mortality drivels on.
A deafening thunder-clap stirs the room. The court's great doors heave open.  And Immortality steps through. Vital. Brilliant. Life-pulsing. He then heralds the entering King.
The King's presence overtakes the environment. A great bouquet of flowers – alive with color and fragrance – is in his hand. A grand orchestra sounds music seldom heard on earth. His eyes survey the courtroom-turned-Ballroom.
She comes into view. Her eyes are adoring, worshipful. Her delight is Him. Her Savior. Redeemer. Friend.
Broadly smiling, the King laughs. He extends a hand.
Opaline runs to him. They dance.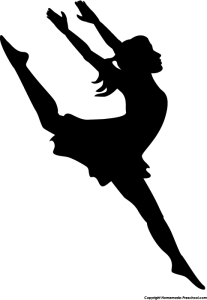 I eagerly expect and hope that I will in no way be ashamed, but will have sufficient courage so that now as always Christ will be exalted in my body, whether by life or by death.       – Philippians, new testament    
©2015 Jerry Lout  
Comments
comments